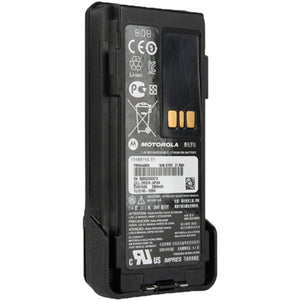 Motorola PMNN4490 Battery
The Motorola PMNN4490 is a two-way radio battery with UL rating (intrinsically safe TIA4950) and IMPRES technology. The PMNN4490 is a lithium-ion battery with 2900mAh and IP68 rating (submersible).
Here are the radio models this battery will work with:

XPR3300e, XPR3500e, DP2400e, DP2600e, DEP550e and DEP570e

*1 year warranty.
 Atlantic Radio is a Motorola NA Commercial Radio Reseller.