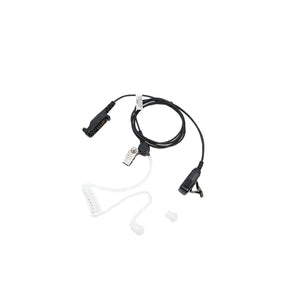 Atlantic Radio AR-AT1W-H7
Surveillance Kit
The AR-AT1W-H7 is a surveillance kit for the Hytera two way radio portables. This earpiece includes an acoustic tube and PTT/Mic cable for these model radios:

PD602i
PD662i
PD682i
X1ei
X1pi
HP602
HP682
HP702
HP782
The AR-AT1W-H7 is a more practical and economical replacement for the Hytera EAN22 (ES-02 + ACN-02). 
*1 year warranty on this product.

Atlantic Radio is a Hytera Diamond Dealer.