Discover How Hytera H-Series Radios Can Empower Your Organization
Hytera H-Series DMR Radio Product Family
H-Series Handheld Two-Way Radio Features
• Louder and Clearer Audio
• Thinner and Lighter
• Longer Battery Life
• Enhanced Worker Safety
• Large and Bright Display
• More Rugged and Reliable
• Enhanced GPS Location Tracking
• Extended Range
• Improved Rx Handover Connectivity
The Hytera H-series handheld radios are a new DMR product family that are built from the ground up on an entirely new technology platform. It is the first of its kind in the industry when it comes to functionality, user experience, and ruggedness. With all the patented technologies and the testing it has undergone, the H-Series is positioned to deliver a higher level of excellence in the market that every industry should consider.

Comprised of handheld two-way radios, vehicle-mounted mobile radios, and repeaters (base stations), the H-Series features a brand-new technical platform and redefines the User Interface (UI) of two-way radios. Hytera H-series radios can be deployed in a wide variety of analog and digital radio networks, including Analog and Digital Conventional, XPT trunking, DMR Tier II & DMR Tier III trunking, IP Multi-Site Connect, and DMR Simulcast Systems. Therefore, almost any industry can benefit from these quality radios. For just a few examples, H-Series radios empower employees in security, education, customer service, and severe working environments with efficient and reliable communications.
Communication Devices That Scale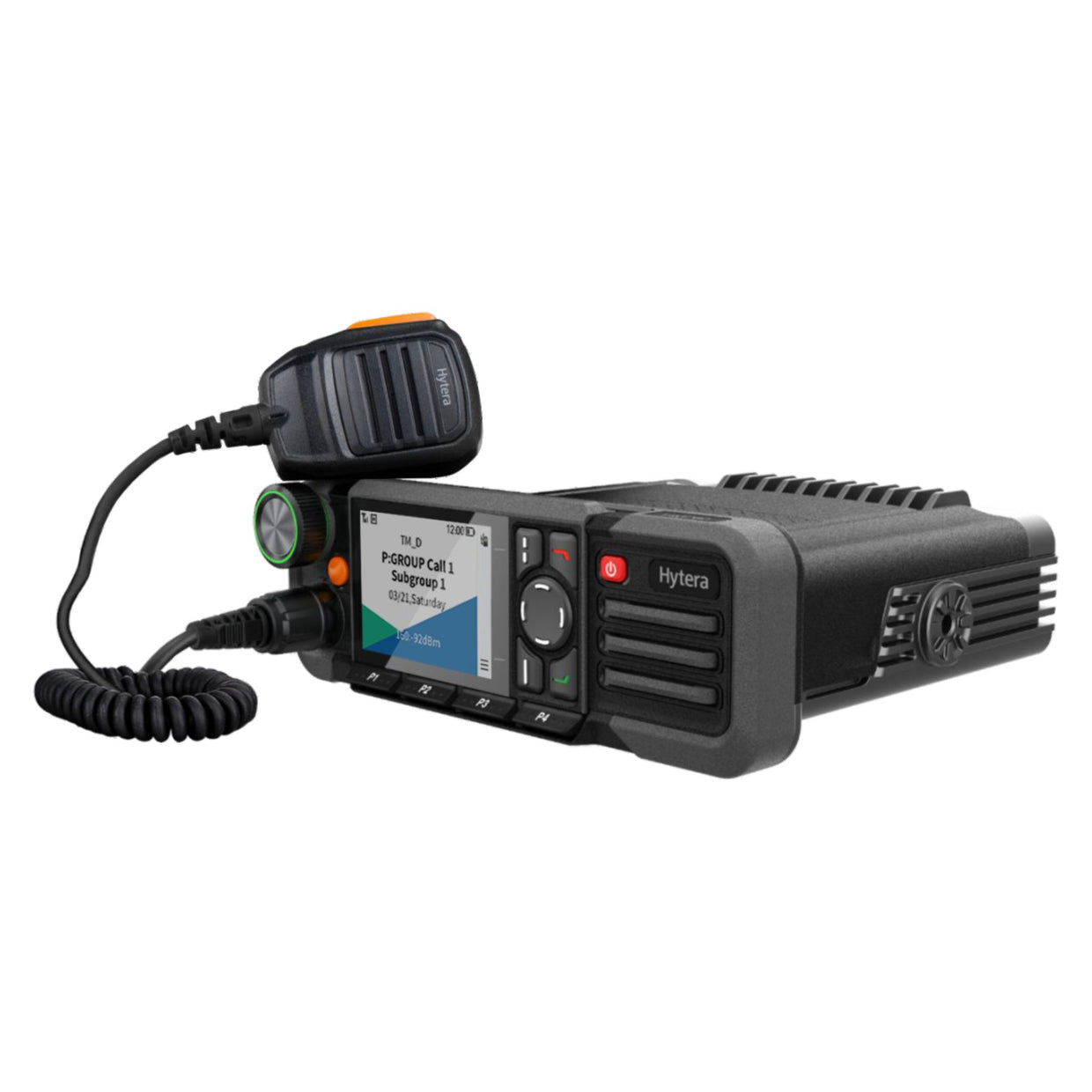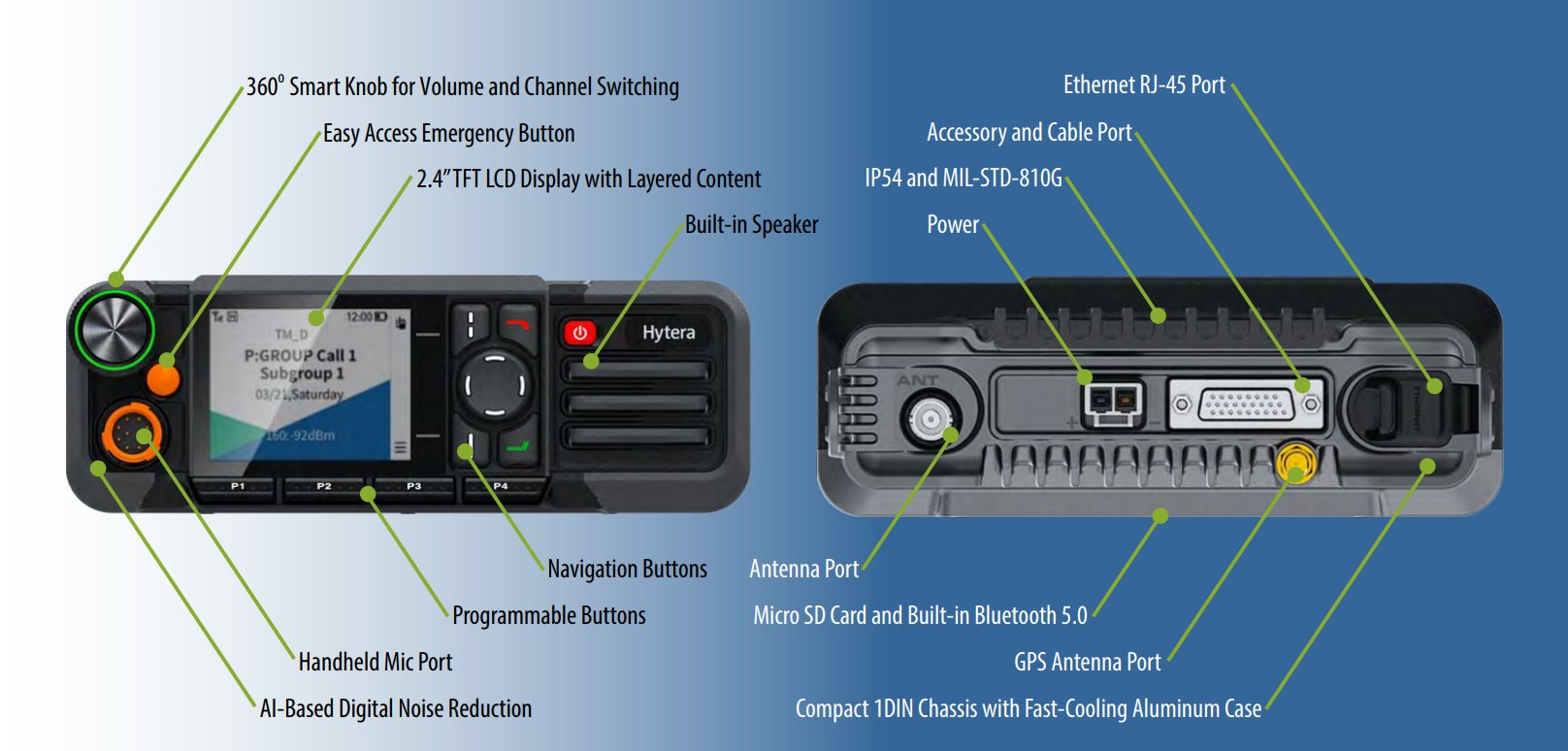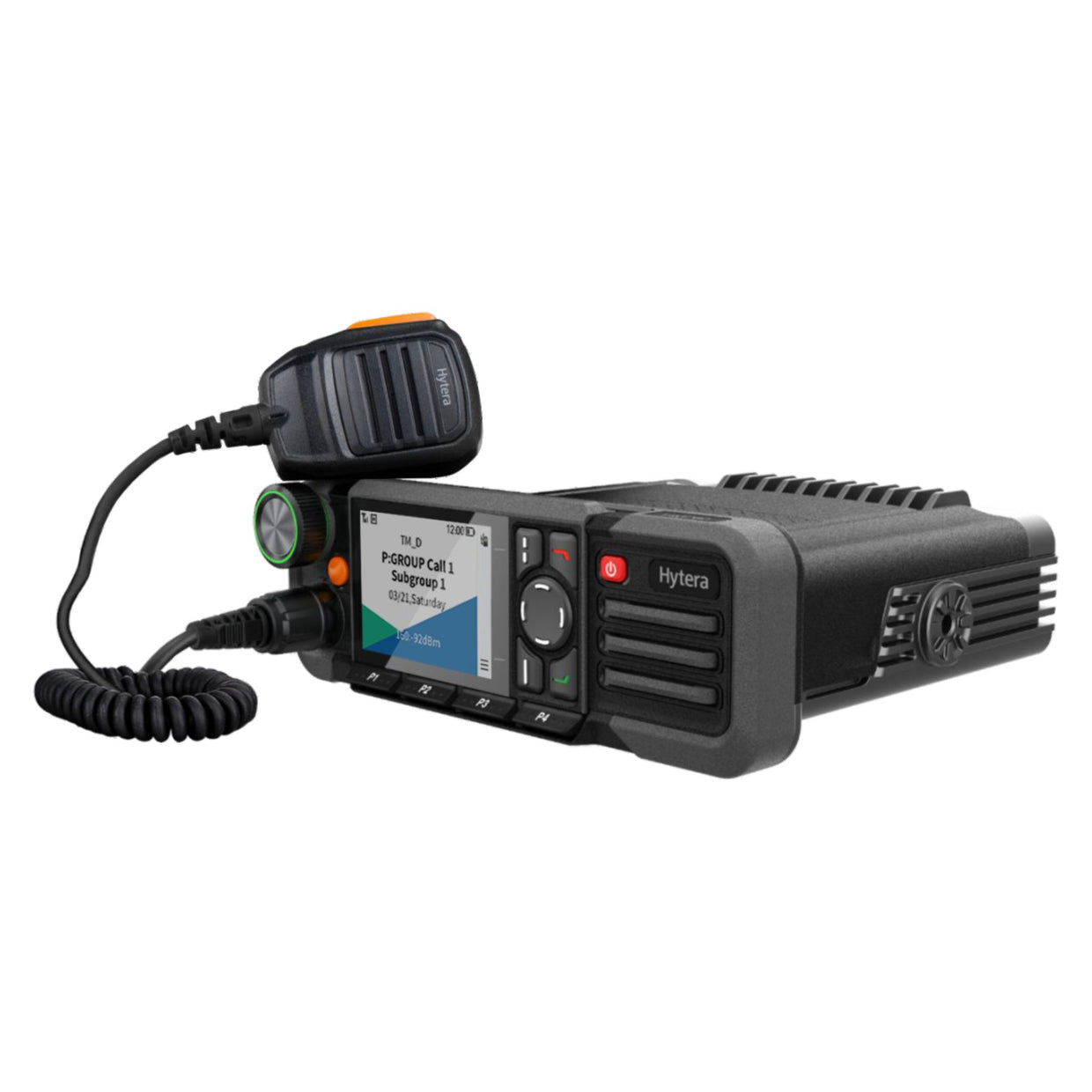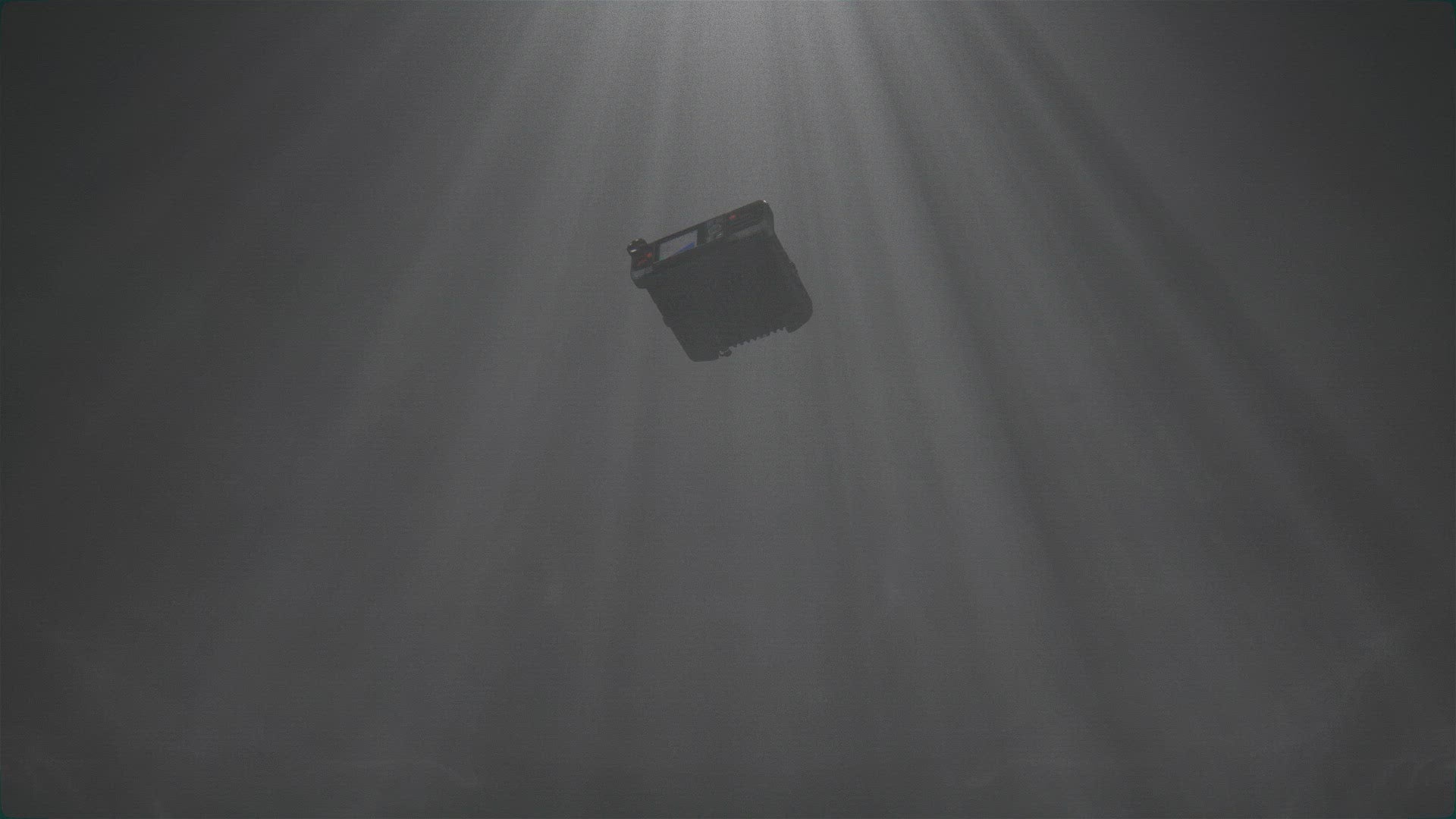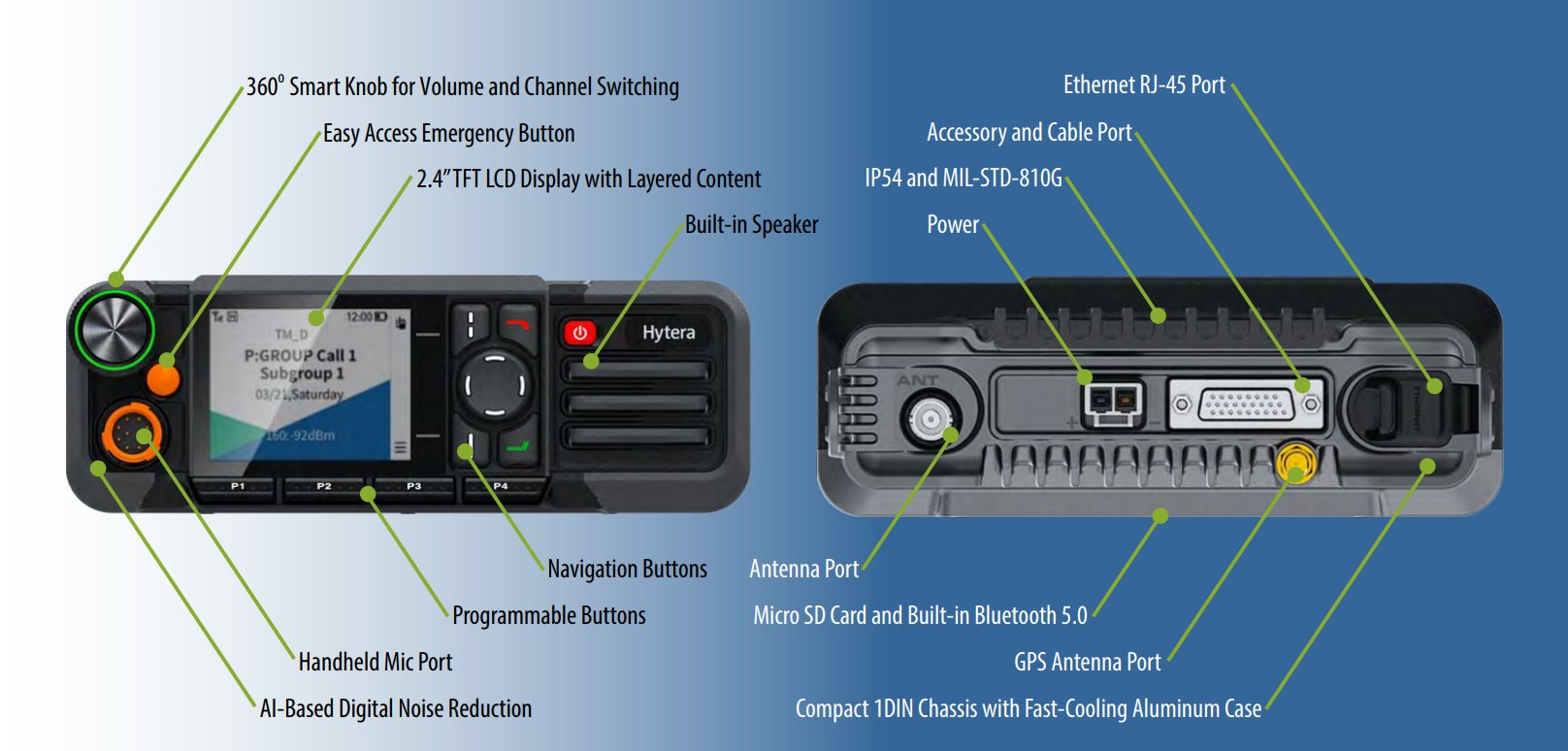 HM782 Mobile Radio
AI-Based Noise Reduction

Clear and Bright Navigation Display

Enhanced Worker Safety

Dual Remote Control Heads

Networking and Gateway Flexibility

Improved Rx Handover

View Details
$643.50
Hytera H-Series Radios
For the latest and greatest in DMR handheld radios, trust in Hytera's H-series radios. As one of the leading manufacturers of two-way radios, Hytera is at the forefront of innovation and leads the way for more compact and durable radios to fulfill the needs of any industry. To improve your team's communication, take a look at our collection of H-series radios today! We also encourage you to contact us directly should you have questions or need assistance finding what you need.