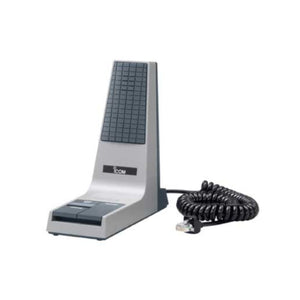 Icom SM-26
The Icom SM26 is a desktop microphone for mobile and base station radios. The SM26 has a monitor switch and works with these Icom radios:
A120, F5011, F5021, F5061D, F5121D, F5220D, F6011, F6021, F6121D, F6220D, F9511HT, F9521, CY5300, CY6300, FR5300, FR6300, IAS X-Band 50, VEPG4 and IP100FS.
*1-year warranty on this mic. 
Atlantic Radio is an Icom Land Mobile Radio Dealer.