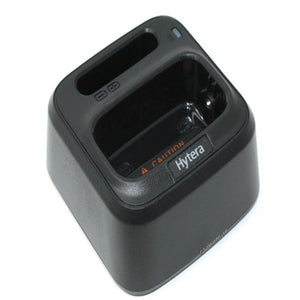 Hytera CH10L22
description
The Hytera CH10L22 is a standard drop-in single unit charger, dual pocket design, including battery only charging. This charger will charge a radio and spare battery simultaneously. The Hytera PS1030 is required for this charger to operate.
compatibility
This charger works with the following Hytera portables:  BD302i and BD352i. The CH10L22 will charge the Hytera BL2202.

warranty
One year manufacturer's warranty.