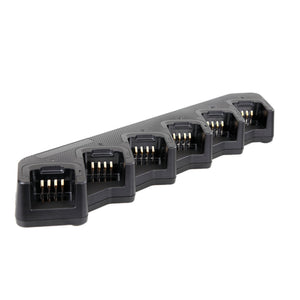 Hytera MCA08
The Hytera MCA08 is a multi-unit charger with 6 bays for Hytera radios. The PS7501 power supply is included with the MCA08. 
The MCA08 works with these model radios:
PD402i/PD412i/PD482i
PD502i/PD562i
PD602i/PD662i/PD682i
PD702i/PD752i/PD782i
PD982i
*1 year warranty on this charger.
Atlantic Radio is a Hytera Diamond Dealer. 
*Contact us regarding wholesale pricing for qualified sub-dealers.