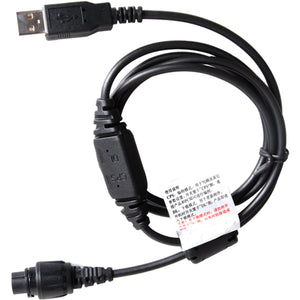 Hytera PC47
DESCRIPTION

The Hytera PC47 is a programming and downloading cable for CPS programming and firmware upgrades. 
COMPATIBILITY
The PC47 works with these Hytera radios: MD652i, MD782i, HM782, RD962i, RD982i, RD982i-S and HR1062.
FEATURES
The PC47 features a CPS/DL in-line switch for using in either mode (programming or upgrading firmware).
INCLUDES
PC47 programming cable
Hytera customer programming software 

WARRANTY

1-year warranty on this cable.