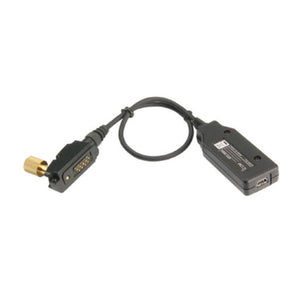 Icom OPC966U 
The Icom OPC-966U is a USB programming cable for Icom portables. 

The OPC-966U is compatible with these Icom models: IC-F50, IC-F60, IC-F51, IC-F61, IC-F50V, IC-F60V, IC-F51V, IC-F61V, IC-F61M, IC-F70, IC-F80, IC-F3060, IC-F4060, IC-F3160, IC-F4160, IC-M87 and IC-M88.
Included items:
*Programming software included.
Atlantic Radio is an authorized Icom Land Mobile Radio Dealer.