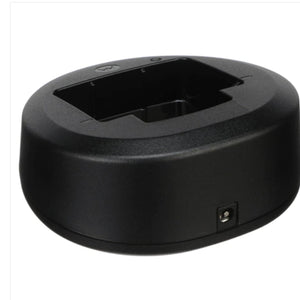 Motorola CD-58
The Motorola CD58 is a single-unit desktop charger base for Motorola Portable Two Way Radios. This charger base is to be used with the Motorola PA-55B power supply (not included). Power supply can be found here: PA55B. 
Fits these radios: VX260, VX261, VX264, VX450, VX451, VX454, VX459, EVX261 and EVX560 series.
*1 year manufacturer's warranty on this charger. 
Atlantic Radio Communications is an authorized Motorola Commercial Radio Reseller.