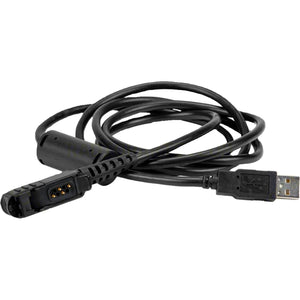 Motorola PMKN4115B
The Motorola PMKN4115B is a programming cable for portable handheld radios. This cable includes the latest firmware and customer programming software. 
Here are the compatible radio models:
XPR3300e, XPR3500e, DEP550e, DEP570e, DP2400e, DP2600e, DP3441e and DP3661e.
*1 year warranty with this cable. 
Atlantic Radio is a Motorola NA Commercial Radio Reseller.