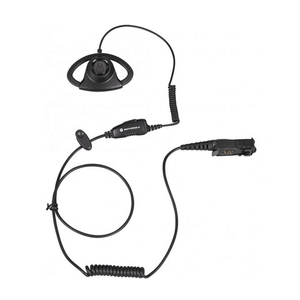 Motorola PMLN6757A 
The PMLN6757A is an adjustable D-loop style earpiece that is comfortable and adjustability allows for extended wear. Has in-line microphone and PTT button for convenient and quick radio access while on the go. 
The PMLN6757A works with these Motorola portable two-way radios:
XPR3300

XPR3300e

XPR3500

XPR3500e

DEP550e

DEP570e

DP2400e

DP2600e

DP3441e

DP3661e
*1-year warranty on this earpiece.