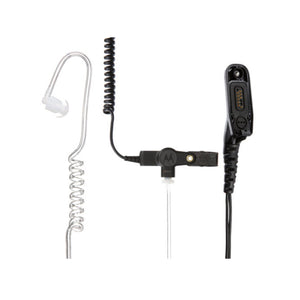 Motorola PMLN6129A
DESCRIPTION
The Motorola PMLN6129A is a black, 2-wire  surveillance kit with translucent and IMPRES audio. Allows for communication between the radio and audio accessory.
COMPATIBILITY
The PMLN6129A works with these portable two-way radios:
XPR6350
XPR6380
XPR6550
XPR6580
 XPR7350e
XPR7380e
XPR7550e
XPR7580e
APX4000
APX6000
APX7000
APX8000
WARRANTY
1-year warranty on this kit.