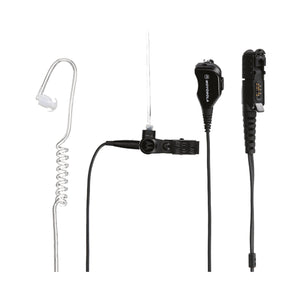 Motorola PMLN7269A
The Motorola PMLN7269A is a beige two wire earpiece surveillance kit with acoustic tube, mic and ptt.
The Motorola PMLN7270A fits these Motorola Portables: XPR3300e, XPR3500e, DEP550, DEP570e, DP2400e, DP2600e, DP3441e and DP3661e.
*1 year manufacturer's warranty on this item.
Atlantic Radio Communications is an authorized Motorola Commercial Radio Reseller.