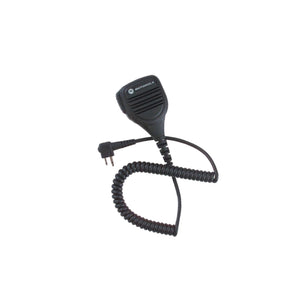 Motorola PMMN4013A (PMMN4014A)

This Atlantic Radio Listing is for a Motorola PMMN4013A Speaker Microphone with a 2-pin connector. The PMMN4013A has a IP54 rating, Windporting and 3.5mm audio jack. 
*The PMMN4014A is the same unit as the PMMN4013A. 
The PMMN4013A works with these portable radios: BPR40, CP180, CP185, CP200, CP200D, DEP450, DP1400, DP540, DTR410, DTR550, DTR650, EP350MX, P100SERIES, VL50, XIRC2620, XIRC2660 and XIRP3688. 
*1 year warranty on this product