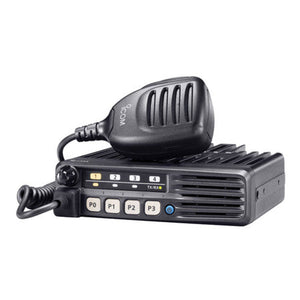 Icom F-5011 Mobile Two-Way Radio
The Icom F5011 is a mobile two way radio that is durable and economical. The F5011 is a VHF radio that covers 136-174MHZ, includes 8 programmable channels and has 50 watts of max power output.

 The Icom F5011 radio kit includes the following items:
F5011 - Radio - F5011 66 USA

HM152 - Hand microphone

Microphone hanger

DC power cable

Key assignment stickers

Mounting bracket kit

Warranty - 2 years on radio (1 year on accessories).

Programming - Up to 8 channels

Programming software


Atlantic Radio is an authorized Icom Land Mobile Radio Dealer.