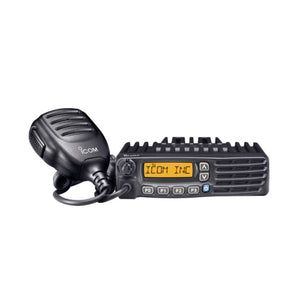 Icom F6220D
The Icom F6220D is a mobile two-way radio that works in the UHF band (400-470MHz). The F6220D  is capable of both analog and digital (NXDN). 
Here are the main features of the Icom F6220D:
UHF (400-470MHz)
Analog and Digital (NXDN)
128 Channels (8 Zones)
45 Watts of Power
MIL-STD-810
The F6220D radio kit includes:
F6220D Mobile Radio
HM-152 Microphone *Includes Hanger
DC Power Cable
Mounting Bracket Kit
Programming Software
3 Year Warranty


ATLANTIC RADIO IS AN ICOM LAND MOBILE RADIO DEALER.