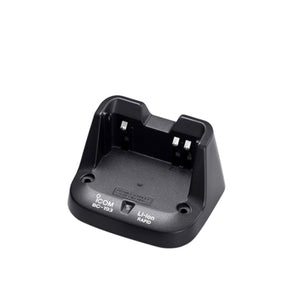 Icom BC193 (Includes BC123SA)
The BC193 is a rapid charger for two-way radios and batteries.

Manufacturer's description: Rapid charger for radios with BP265 Li-ion battery; 100-240V with US style plug


The BC193 works with the F3001 and F4001. The BP265 is the compatible battery for the BC193.

Charging kit includes the BC193 charging tray and BC123SA power supply.


*1 year warranty on this kit.