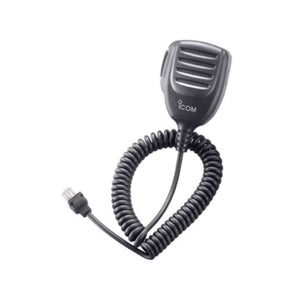 Icom HM152
The Icom HM152 is a hand microphone for Icom radios and dispatchers.
Features
Uses dust-proof PTT switch
Modular connector
900 millimeter (35.4 inches) cable length when curled
Weighs 220 grams
The HM152 is compatible with these Icom models: 
RMK4 01, F5011, F5021, F5061D, F5121D, F5220D, F6011, F6021, F6220D, CY5300, CY6300, FR5300, FR6300, IAS X-BAND and IP100FS.
*1 year warranty on this product.