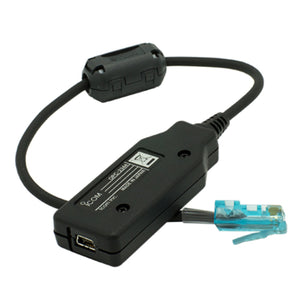 Icom OPC-2344
*Replaces OPC-1122
The Icom OPC2344 is a programming/cloning cable for Icom mobile two way radios. The OPC2344 has a USB connector and works with these radios:
F5011, F5021, F5061, F5121, F5130D, F5220D, F6011, F6021, F6061D, F6121D, F6130D, F6220D, F9511HT, FR5300, FR6300, IAS VOTING RX UHF/VHF and IP501M. 
*One version of cloning software is included with the OPC-2344. Please request.
Atlantic Radio is an authorized Icom land mobile radio dealer.