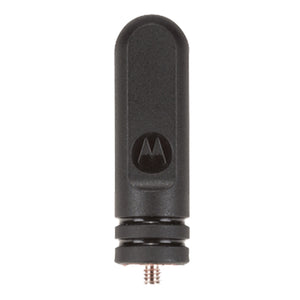 Motorola PMAE4095B 
The Motorola PMAE4095 is a stubby antenna (4.5cm long) for portable two-way radios. The PMAE4095 works in the UHF (435-470MHz) frequency band. 
These radio models are compatible with this antenna:
SL300, SL3500e, SL500e, SL1600 and SL2600.
 *1 year warranty with this antenna.
Atlantic Radio is a Motorola NA Commercial Radio Reseller.