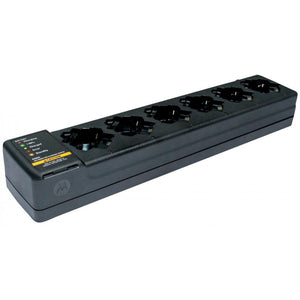 Motorola PMLN7101A
description
The Motorola PMLN7101A is a multi-unit charger for portable two-way radios and batteries.
*The PMLN7093A is the identical unit to the PMLN7101A.
compatibility 
The PMLN7101A works with these Motorola portables SL300, SL3500e, SL500, SL500e, SL1600 and TLK100.
Also, the PMLN7101A externally charges the Motorola PMNN4468B battery.
warranty
1-year warranty on this charger.