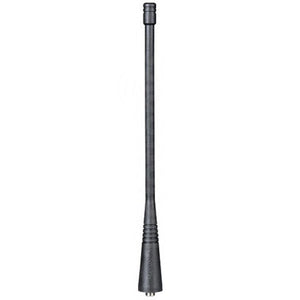 Motorola PMAE4016
The Motorola PMAE4016 is a whip antenna (UHF: 403-520MHz) for portable two-way radios. This antenna is 17cm or 6.69 inches in length.
The PMAE4016 works with these Motorola portable radios: 
CP100D, CP150, CP185, CP200, CP200D, PR400, DEP450 and DP1400.
*1 year warranty on this antenna.
Atlantic Radio is an authorized Motorola Commercial Radio Reseller.