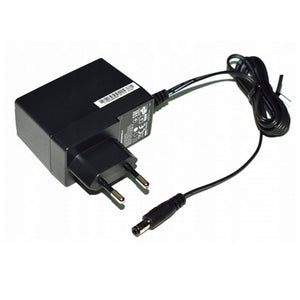 Motorola PS000037A01 (25012022002)
The PS000037A01 is a plug-in switch mode power supply designed for the European region (except UK and Ireland).  Compatible with almost all Motorola single charger pods that require a 14-16v DC power supply including:
WPLN4137

PMPN4527A

WPLN4232

HTN9000

NNTN8117

PMLN5228

WPLN4226

PMPN4527A 

WPLN4199
This power supply replaces part codes:  EPNN9286, 2571586S03, 2571886T01 and 25012006001.
*1 year warranty on this power supply.