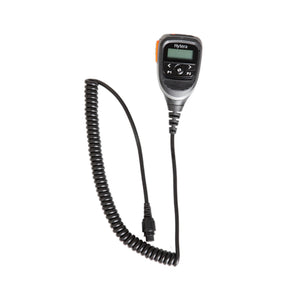 Hytera SM25A1
The Hytera SM25A1 is a remote speaker microphone for Hytera mobile two-way radios. The SM25A1 has an LCD display, limited keypad and 7 foot coiled cable.. The IP rating for the SM25A1 is 54.
The SM25A1 will work with these Hytera mobiles: MD652i and MD782i.
*1 year warranty on this microphone.
Atlantic Radio is a Hytera Diamond Dealer. 
*Contact us regarding wholesale pricing for qualified sub-dealers.