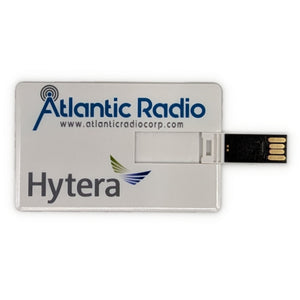 Hytera CPS on USB
Basic Email Support

This support package includes customer programming software (latest version), radio's firmware (latest version), Hytera programming guides and basic email support. Email support (basic package) includes answers to question pertaining to the software files, installation and programming guides.

Files will be emailed and mailed on a business card USB thumb drive.
Atlantic Radio has the latest updates as well as archived files that date back as far as 10 years ago.
*Please add radio model in the customer notes, or we will email you the request within 24 business hours of processing the order.
Please ask about support kits for other regions. 

Atlantic Radio is a Hytera Diamond Dealer.