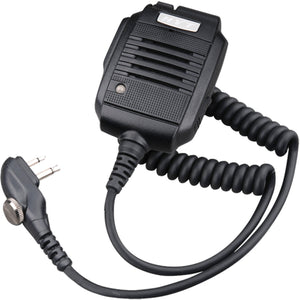 Hytera SM13M1
The Hytera SM13M1 is a remote speaker microphone with a 3.5mm audio jack and high/low audio volume control. 
The SM13M1 works with the following Hytera portable radios: BD502i, BD552i, BD612i, PD402i, PD412i, PD482i, PD502i, PD562i, TC-610 and TC-508. 
Atlantic Radio recommends this speaker microphone for construction, hotels, HOA, security, schools and more.
*One year manufacturer's warranty.